THE ZIEGFELD TOUCH: Life & Times.. ISO "Ziegfeld Girls" UUS
Kuvaus
S A M O I L L A  7€  Kuluilla  =  R A J A T O N määrä Kirjoja HUUTO pakettina 
 
TEE PAKETTI alhaalla linkit

 
The Ziegfeld Touch: The Life and Times of Florenz Ziegfeld, Jr. [Hardcover]
Hardcover: 352 pages  kovakantinen SIDOTTU KANSIPAPEREIN
Publisher: Harry N Abrams; 1993 Edition edition (September 1993)
Language: English
ISBN-10: 0810939665
ISBN-13: 978-0810939660
Product Dimensions: 10.9 x 10.7 x 1.2 inches  28x 29 x 3,5 cm
Shipping Weight: 5 pounds  
PAino noin 2,5kg


HUOM:
Miinus pieni omiste ex libris leimalla sisäsivulla 3
Muuten avaamaton uusi


 
ZIEGFELD, FLORENZ 1867-1932
Broadway producer
Content: biography of Florenz Ziegfeld; details on his 86 Broadway shows, including The Ziegfeld Follies andShow Boat; 100 brief sketches of performers and artists; appendix on mounting a show
 
Role: co-author with Paulette Ziegfeld
 
Description: photo-biography (352 pp); 385 photos (67 color); coffee table size (10.75x11.25); gold embossed Ziegfeld caricature on cover
 
Publication: Harry N. Abrams, 1993
 
Notes: Movie/Entertainment Book Club Alternate. Listed in Blockbuster Video's product catalogue. Recommended on "Today" show as Christmas buy. Has been cited as the definitive Ziegfeld biography.
Audio: background music you hear is "Only Make Believe" (Show Boat) sung by Jerry Hadley.
A Showman
The son of Dr. Florenz Ziegfeld, who had founded the Chicago Musical College in 1867, Florenz Ziegfeld Jr. was born in Chicago on 21 March 1867. In 1892, hoping to capitalize on the crowds that would be coming to the city for the Columbian Exposition of 1893, Dr. Ziegfeld set up a nightclub in Chicago and sent his twenty-five-year-old son to Europe and New York to find talent. The young scout brought back a Hungarian band, Russian dancers, and the Great Sandow, a German strongman who lifted people and pianos. Sandow was a hit, and Florenz Ziegfeld Jr. made $250,000 by managing Sandow's touring act over the next three years. When public fascination with Sandow faded, Ziegfeld moved to New York, where he managed the career of comedian Lew Weber. In 1896 he found a new client, and a wife: Anna Held, a Polishborn singer who was performing in Paris when Ziegfeld discovered her. Ziegfeld told American reporters that Held bathed daily in milk for her complexion and had won auto races in France; he draped her in diamonds and $20,000 gowns. He believed that money spent on promotion would come back in ticket sales—a philosophy that he maintained for the rest of his career.
The Birth of the Follies.
In several of the shows he produced for Anna Held, Ziegfeld surrounded the petite actress with tall, beautiful chorus girls, creating a sensational effect. Ziegfeld liked the format, which Held compared to the Parisian Folies-Bergère, and the first Ziegfeld Follies premiered in New York City on 8 July 1907. The formula for these shows remained essentially the same for the next twenty-five years: singing, dancing, comedy, and, most of all, beautiful women in big production numbers with elaborate sets and choreography. The "Ziegfeld Girls" became his trademark: while other musical revues of that time used chorus lines of about a dozen dancers, Ziegfeld featured more than a hundred, all tall and exquisitely dressed. The first Ziegfeld Follies produced a profit of $120,000. The next year singer Nora Bayes's hit song "Shine On, Harvest Moon" drew audiences. In 1910 Ziegfeld hired two comedians, African American comic Bert Williams, a veteran of minstrel shows and vaudeville, and a young singer named Fanny Brice, whose act was based on Yiddish humor. One of several beauties added to the show in 1909 was singer Lillian Lorraine, the cause of Ziegfeld's divorce in 1912. He remarried in 1914—not to Lorraine but to the popular dramatic actress Billie Burke, with whom he had a daughter, Patricia, two years later.
The Follies Flourish
In 1913 the Follies moved into the New Amsterdam Theater. On its top floor Ziegfeld built a posh nightclub, where he staged a smaller show called the Midnight Frolics. There, in front of patrons such as William Randolph Hearst and Diamond Jim Brady, new talents tried out their acts. Among them were rope-twirling humorist Will Rogers, who made hisFollies debut in 1916, and singer-comedian Eddie Cantor, who joined theFollies in 1917. Together with Fanny Brice and W. C. Fields (who had debuted in 1915 as a juggling comedian), these comics added a crucial extra dimension to the beautiful-girls show. Sets designed by Austrian painter and architect Joseph Urban grew ever grander. Songwriters Jerome Kern and Irving Berlin began composing for the show in 1911; "A Pretty Girl is Like a Melody," a tune Berlin wrote for the 1919 Follies, became the Ziegfeld theme song.
Other Shows
During the 1910s and 1920s Ziegfeld mounted more than three dozen Broadway shows in addition to his Follies. Mostly musical comedies, they included The Century Girl (1916), with a score by Victor Herbert; Miss 1917, starring Irene Castle, with songs by Jerome Kern and Victor Herbert; Kid Boots (1924), starring Eddie Cantor; and Rio Rita (1927), featuring a score by George Gershwin. Rio Rita opened the new Ziegfeld Theatre, which in December 1927 was the scene of Ziegfeld's greatest triumph: his production of Jerome Kern and Oscar Hammerstein II's new musical, Show Boat. More musicals followed: The Three Musketeers, Rosalie, and Whoopie in 1928; Show Girl (1929), starring Ruby Keeler; and Smiles (1930), featuring brother-and-sister dance team Fred and Adele Astaire.
The Showman Stumbles
Though many of these musicals were box-office hits, the Follies began to flounder in the mid 1920s as its stars deserted Broadway for Hollywood. By the end of the 1920s Ziegfeld was in financial trouble. Though his longtime gambling habit and his general extravagance were partly to blame, the price of producing the lavish Follies had risen dramatically. Staging the 1927 show cost nearly $300,000, not counting headliners' salaries of up to $5,000 a week. After Ziegfeld suffered a major loss in the stock market crash of 1929, Billie Burke gave him $500,000 of her own savings, but he spent it quickly. In early 1932 he produced a radio version of the Follies and mounted a revival of Show Boat starring Paul Robeson. Impressed by the success of a film version of Whoopie, he considered going into the movie business. But he was sick from worry. Burke took him to California, where she was filming a movie, for a rest. When he died there of a heart attack on 22 July 1932, he was $500,000 in debt. Burke worked to repay the debt and to keep his name in the public eye, continuing (with backing from the Shuberts) to produce theFollies for more than a decade. M-G-M made three movies about Ziegfeld's life and work: The Great Ziegfeld (1936); The Ziegfeld Girl, starring Judy Garland (1941); and Ziegfeld Follies (1945).
Kuvassa huudettava tuote.
Klikkaa kuvaa

Emme tupakoi tai omista lemmikkejä.
Huomioi huutaessa toimituskulut ei välttämättä vastaa postituskuluja.
Ei lisää maksettavaa.

Haku sanoja: teatteri, glamour, tanssityttö, Luise brooks, lavastus, 

Tästä paljon ioa esim lavastajelle, puvustajalle jne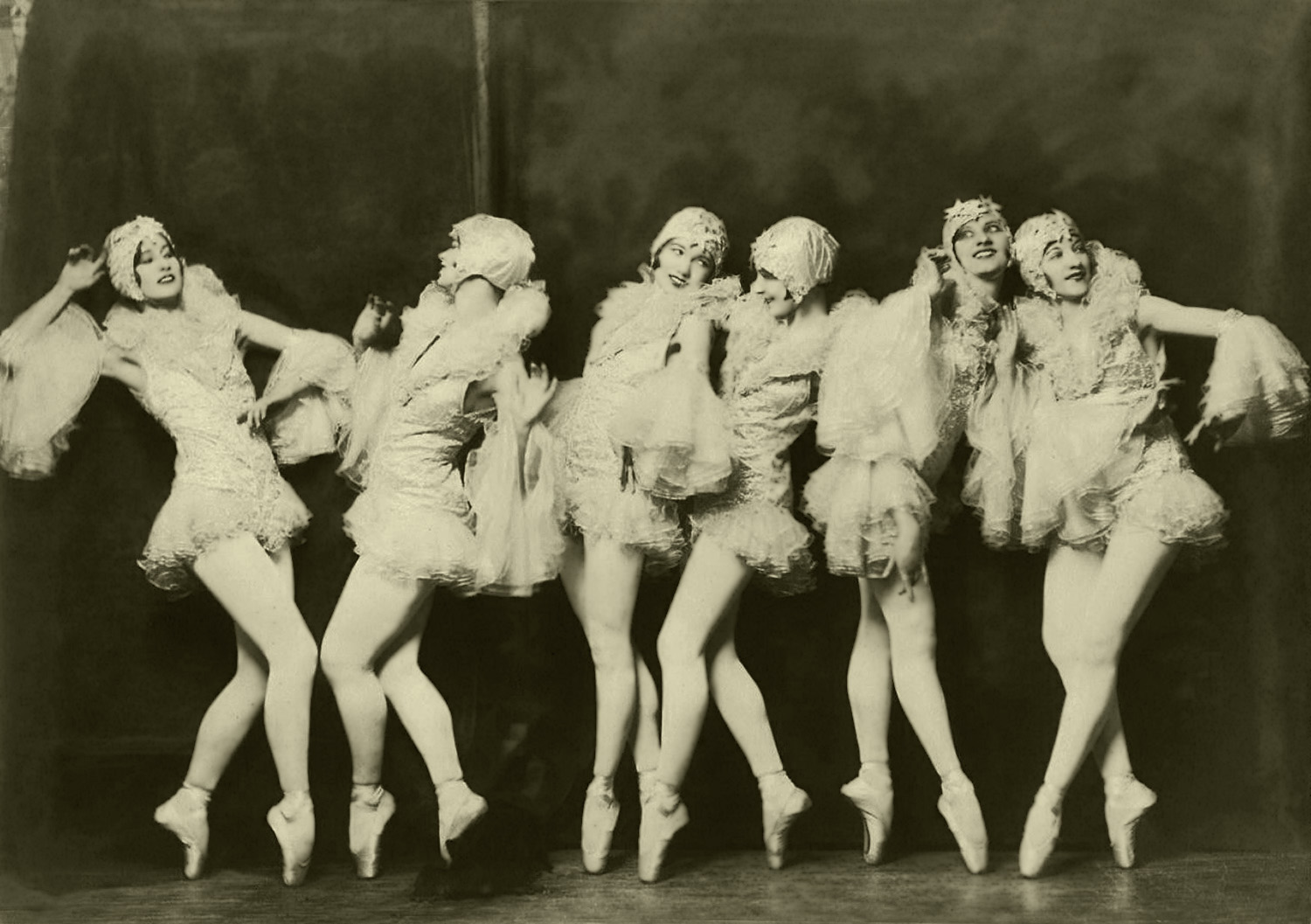 S A M O I L L A  7€  Kuluilla  =  R A J A T O N määrä Kirjoja HUUTO pakettina 
 
TEE PAKETTI alhaalla linkit

 
L I N K I T :
Harrastekirjallisuus 
KAIKKI KIRJAT:
Vakio viestipohja:
Lyhenteitä:
SKP = sidottu kovakantinen kansipaperit
sid = sidottu, kovakantinen ( harvoin myös pehmeä kantinen ) joko kuvakansi tai kansipaperiton ( mainittu)
nid =  nidottu, pehmeäkantinen 
Kierre / Rengasselkä = Reijitetyt sivut metalli/ muovi kierteessä kiinni, sivuja voi kääntää vapaasti ympäri ym
Pokkari = Pocket eli taskukokoinen, usein ns massajulkaisu marketteihin ym kaikki nidotut EI näitä
OMISTE =  omistajan nimi tai onnittelu kirjan alussa ns. esisivulla
KP= Kirjaston poisto kirja, voi olla muovitettu, leimoja ym, vanhoissa/ koulujen tai laitosten vähemmän
UV / UUS / UUSI- (mukana - miinus merkki)  = Uuden veroinen HYVÄ + / -  plus tai miinus 
CD tai DVD + / - = + plus tarkoittaa ON MUKANA ja miinus EI mukana, jos ei mainittu erikseen ilmoituksessa sitä EI ole mukana vaikka se jukaisuun tai sarjaan kuuluisikin. Levyt usein saa jälkeä kovasta muovitaskusta, kuljetuksessa tms vaikka olisivat olleet poistumatta kuoristaan alusta asti.
Lähes kaikissa kohteissa on enenmän tai vähemmän käsittelyn / kuljetuksen / varastoinnin jälkiä esim kirjojen kansissa. 
Voit myös kysyä tarkemman katsauksen kohteen kunnosta ennen huutoasi, jos olet esim keräilijä tai muuten kaipaat lisätietoa. Luokitukset pitää paikkaansa lähes kaikissa kohteissa. 
Kunto takuu olemassa, mahdolliset mainitsemattomat viat ovat vahingossa huomaamatta jääneitä virheitä. OTA YHTEYTTÄ ennen kuin annat nega/neutraali palautteen, sovitaan asia! En ole 24 / 7 tavoitettavissa, viikonloput poissa. 
JOS ON KOVA KIIRE =  KYSY ENNAKKOON. Toimitus useimmiten lähi päivinä maksun saavuttua (sait palautteen) voi venyä pidempäänkin. Huomio viikonloput ja juhlapyhät.

Voittajalle tulee tilitiedot Huuto.net automaattisen vakioviestin lopussa (alhaalla).
Muista ilmoittaa maksaessasi kohteen N I M I.
Ei postin paketti automaattia lähellä/käytössä.
Profiilista löytyy ajankohtaista tietoa.
Osta heti
Lisätiedot
| | |
| --- | --- |
| Hinta | 16 € |
| Sijainti | 00140 HELSINKI |
| Kunto | Uudenveroinen |
| Osasto | Elokuva |
| Lisätty | 7.9.2019 16:05 |
| Sulkeutuu | 4.1.2020 16:04 |
| Kohdenumero | 504264971 |
Maksaminen ja toimitus
| | |
| --- | --- |
| Maksutapa | Tilisiirto, käteinen |
| Toimitustapa | Toimitus, nouto |
| Toimituskulut | 7 € |
Hintaehdotukset
Osta heti tai ehdota myyjälle hintaa.